Your Professional Auckland Aluminum Gate Experts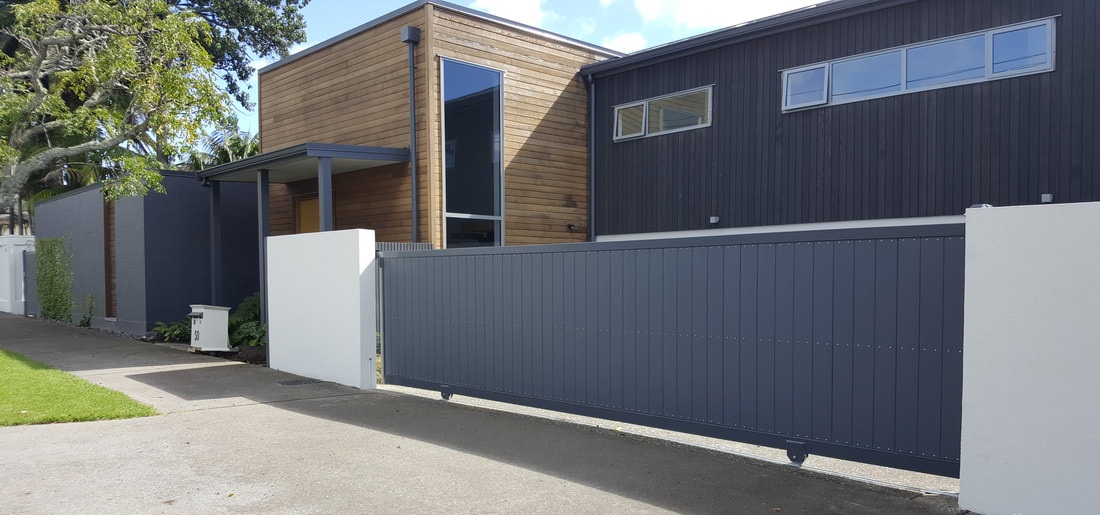 Welcome to Auckland's Aluminium Gate experts! We would like to welcome you to a world where elegance and safety coexist. You, as a homeowner in Auckland, are aware of the significance of a gate made of aluminum that is dependable, long-lasting, and aesthetically beautiful. Not only will it improve the aesthetic value of your home, but it will also add an extra layer of defense, helping to keep the things that are most important to you safe.
This is where the benefits of aluminum gates become apparent. Because of their durability, adaptability, and gorgeous appearance, they are the material of choice for discerning homeowners when it comes to gate construction. We are experts in delivering the highest quality of these gates right to the front doors of Auckland residents, and we do so by delivering superior services that cover the entire spectrum, from consulting and design to installation and maintenance.
We are dedicated to giving you a hassle-free experience as well as a fence or gate that is superior to what you had envisioned it to be. Get in touch with us today on 09 888 9266 to set up a no-cost consultation and find out how we can meet all of your aluminum gate needs.
FREE INSTANT ESTIMATE
**plus FREE bonus coupon**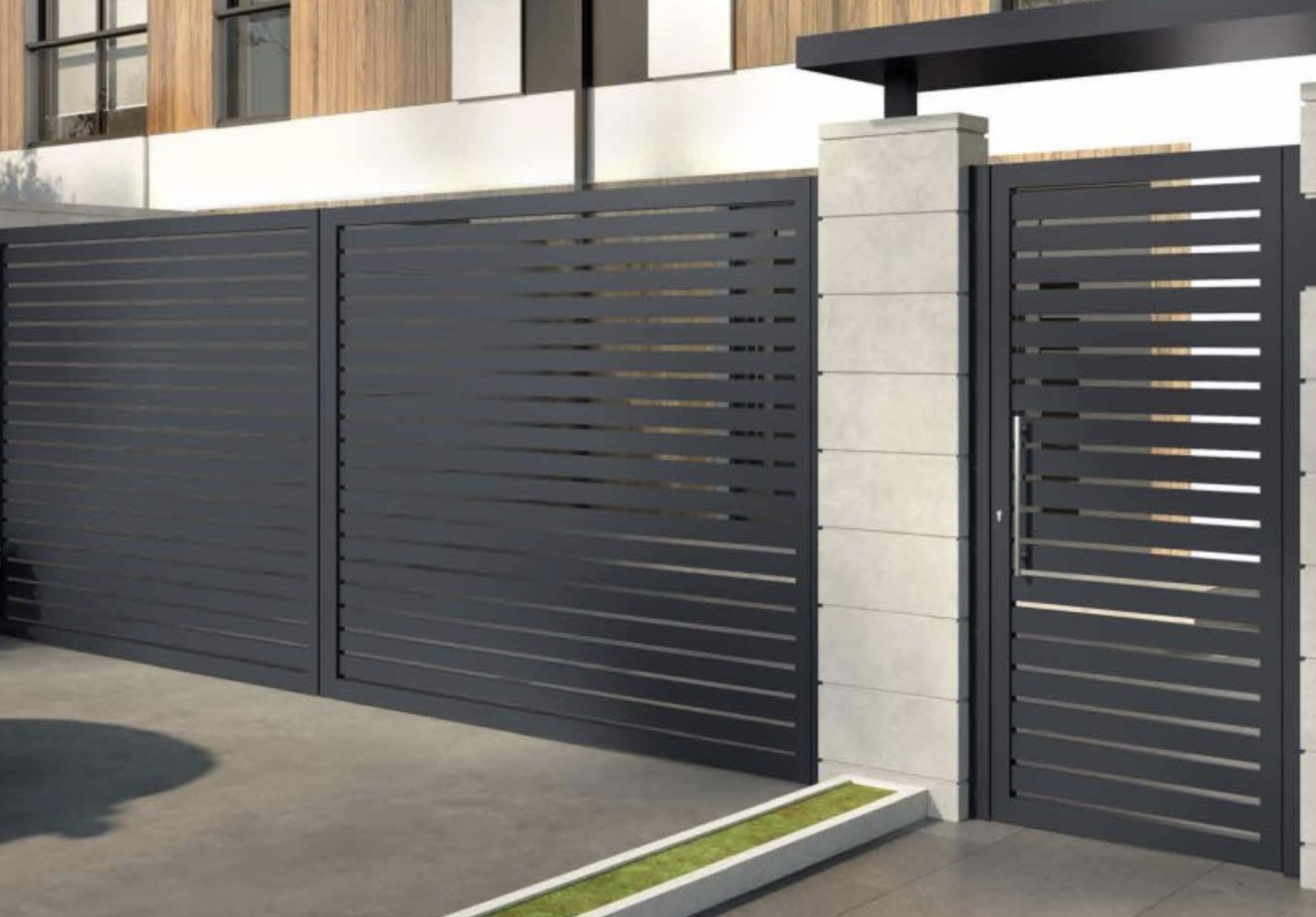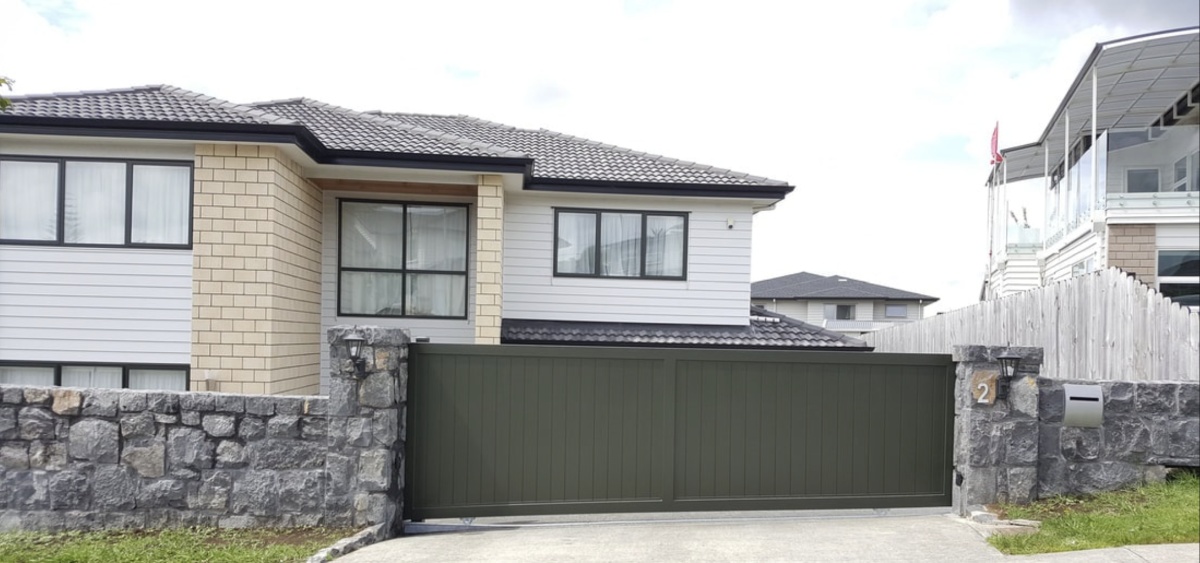 Our Auckland Aluminum Gate Services:
The harmonious appearance that is created by the combination of your property and the bespoke aluminum gate design that we create for you is sure to leave an indelible mark on anybody who sees it. We begin working closely with you from the very first appointment to gain an understanding of your vision and to translate it into a design that meets all of your requirements.
Your journey toward the ownership of your ideal aluminum gate will be simple thanks to our end-to-end services. We provide a wealth of different customization possibilities, regardless of whether the design is classic or contemporary. Choose the dimensions, colors, and surface treatments that best reflect your personal style from among the available options. In addition, for those who are obsessed with ease of use, we have automation choices that allow you to bring your gate to life with the push of a button.
Your aluminum gate will fit and operate without any issues thanks to our competent installation service. Our commitment to you does not conclude with the installation of the system. We safeguard the durability of your gates by providing maintenance and repair services on an as-needed basis.
If you are looking for a new aluminum gate that is not only functional but also beautiful to the eye, then you should contact Pioneer Fabrication so that they can assist you in customizing the ideal solution for your requirements. Our engineering workshop, which is also located in Auckland, is capable of producing aluminum Gates in that city. We not only boost the practicality and safety of your outdoor spaces, but we also improve the aesthetic value of your outdoor areas thanks to our over a decade of experience developing aluminum Gates in Auckland for a wide variety of different fence styles. The realization of the vision you have for your property is our primary objective. We collaborate extensively with you to determine the kinds of materials, designs, colors of paint, and other finishing touches that will result in a product that genuinely satisfies your requirements.
Our services are not only effective but also economical, which means that we can design and install your gates in a timely manner, allowing you to enjoy your new outside space sooner and with less anxiety. We are famous for our outstanding craftsmanship, rigorous eye for detail, and unrivaled customer service because we understand that using high-quality items is essential to the process of creating a property that is both attractive and valuable. We take tremendous satisfaction in the fact that we are able to fabricate and install the highest quality aluminum gates, stair balustrades, pool barriers, and handrails in the Auckland, New Zealand area.
We are confident that we can meet all of your requirements thanks to the large variety of designs that are available for our aluminum gates in Auckland. The installation of an aluminum gate in Auckland comes with a number of advantages, including the following:

Utilize current technology to design a gate that is not only easy to operate but also can be opened via an external control for the sake of convenience.

Our gates are custom-built to enhance the beauty of your home and property, to compliment any existing fencing, and to conform to the design aesthetic of your house and land.

You can increase the value of your property as well as its attraction to potential purchasers by installing some additional features.

Your home's curb appeal can be greatly improved by having a fence that is constructed to order and is designed to complement the architectural style of your property.

You may relax knowing that your children and dogs are unable to leave the property without being accompanied by an adult.

In addition, we are able to create coordinating fences beside your gates, producing a seamless and practical barrier for your property.
We provide aluminum gates from conception to completion as part of a full service. We've got you covered in every aspect, from pouring concrete pads to custom-building gates, wiring and automation to installing the insert of your choosing in those gates. Pioneer Fabrication is able to provide knowledgeable guidance and suggestions regarding the finest possible choices for your property. Our crew is more than ready to offer their knowledge and demonstrate our selection of gate goods, even if all you want to do is satisfy your natural curiosity about the options that are available.
Enhance the Appearance of Your Property While Improving Its Functionality With Aluminum Custom Gates in Auckland
Increasing the safety of your property in the dynamic metropolis of Auckland should be a priority, but this should not come at the expense of its visual appeal. Our Aluminum Custom Gates provide the ideal combination of aesthetics and practicality, bringing a level of unique individuality to your property that helps it stand out from the crowd.
We at A1 Fence & Gate Auckland are experts in the fabrication of aluminum custom gates that are tailored to meet the requirements that you provide. We work with you to bring your idea to reality, regardless of whether you choose a style that is modern and sleek or one that has a more conventional and classic appearance. Our team thrives on innovation and precision, which allows us to ensure that each gate is a perfect representation of both your aesthetic style and the functional requirements you require.
Our individualized gates are more than only passageways; rather, they are an expression of the character of your property as a whole. Each gate is precisely built and engineered from high-quality aluminum, assuring its durability and long life. Because they are resistant to rust and corrosion, these gates are an excellent option for the climate found in Auckland's coastal areas. In addition, because they require so little upkeep, they are an excellent choice for homeowners in Auckland who are always on the go.
The customization is not limited to the design and style; in addition, we provide a selection of different colors and finishes. We may provide you with a warm wood-like finish that gives off an air of rustic charm or a glossy black finish that gives off an air of sophistication if that is what you are looking for. In addition, individuals who desire a smart home will find that the bespoke gates we create can be automated for their benefit.
All of our custom aluminum gates are fabricated in this city of Auckland, in accordance with our dedication to the use of locally sourced materials whenever possible. This offers a rapid turnaround time, which enables us to supply and install your new gate in an expedient manner, which will completely alter your property.
When you invest in Aluminium Custom Gates Auckland for your house, you are doing more than just adding a decorative element to it. They are geared toward enhancing one's level of safety, privacy, and overall worth. Therefore, if you are in the process of renovating your outside space or constructing a new house in Auckland, give Pioneer Fabrication some thought for your aluminum custom gates. Our gates are not just entries; they're spectacular entrances.
Aluminum Driveway Gates in Auckland: Bringing Home the Look of Elegance and the Feeling of Safety
As a result of the fact that a driveway gate is typically the first thing that guests notice when they approach your house, its contribution to the overall aesthetic appeal of your home is considerable. But beyond its visual value, a driveway gate serves an important purpose in ensuring safety and privacy while also enhancing ease. We at Pioneer Fabrication are aware of these requirements, and as a result, we are able to provide a variety of Aluminum Driveway Gates in Auckland that bring together elegance, robustness, and practicality in seamless unison.
Our Aluminum Driveway Gates are built with durability and longevity in mind from the ground up. Due to the high-quality aluminum that they are crafted from, they are resistant to rust and corrosion, making them an excellent option for the many weather conditions that can be found in Auckland. Because of their longevity, you will receive a gate that not only has an appealing appearance but also provides dependable service for many years to come.
Because of the variety of customization possibilities that we provide, your driveway gate will be completely unique. We work with you to build a gate that compliments your property and reflects your unique taste. This might range from designs that are simple and contemporary to those that are more traditional and elaborate. Choose from a wide variety of colors and surface finishes to achieve the look you want for the exterior of your property.
Our Aluminum Driveway Gates, in addition to the aesthetic value they bring to your Auckland house, also add an extra layer of protection to your property. You can deter people you don't want on your land while also making a bold statement that adds to the property's overall appeal. We have automated driveway gates available for those that are looking for the utmost level of convenience. You can easily open and close your gate without ever having to step foot outside of your vehicle because all it takes is the push of a button.
Our driveway gates are built right here in Auckland, so we can guarantee that they will be delivered and installed in a timely manner. From the very first consultation and design through the very last installation and beyond, we are dedicated to offering a smooth and trouble-free experience.
If you need aluminum driveway gates in Auckland, we are the company to call. You are not just boosting the looks of your driveway when you install our gates; you are also improving the value, safety, and protection of your entire property. Your driveway will be transformed into an impressive entry that makes a strong first impression with us.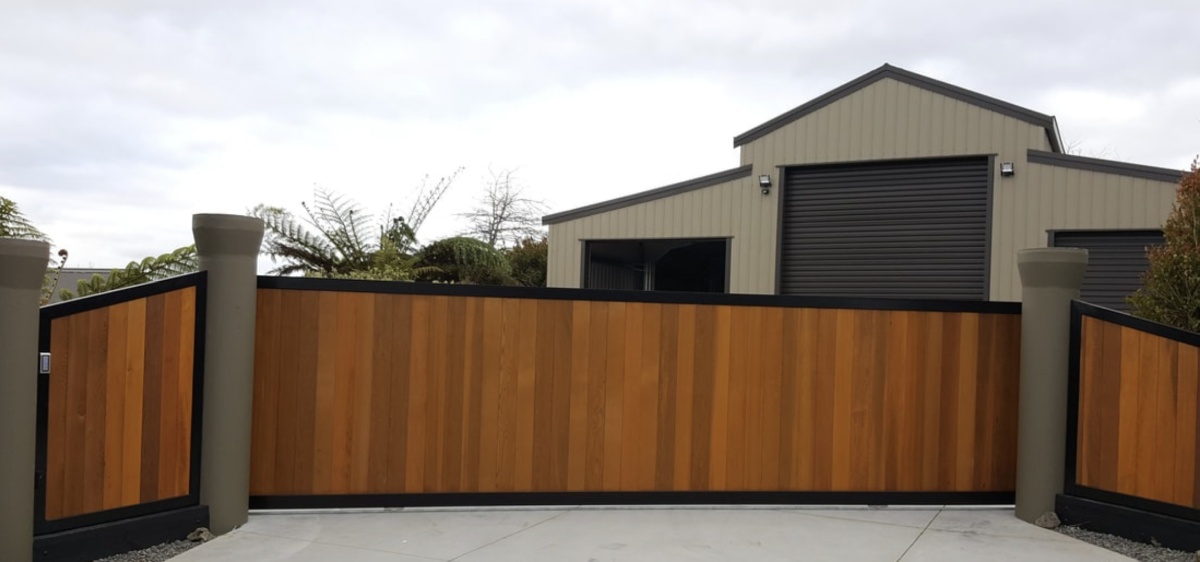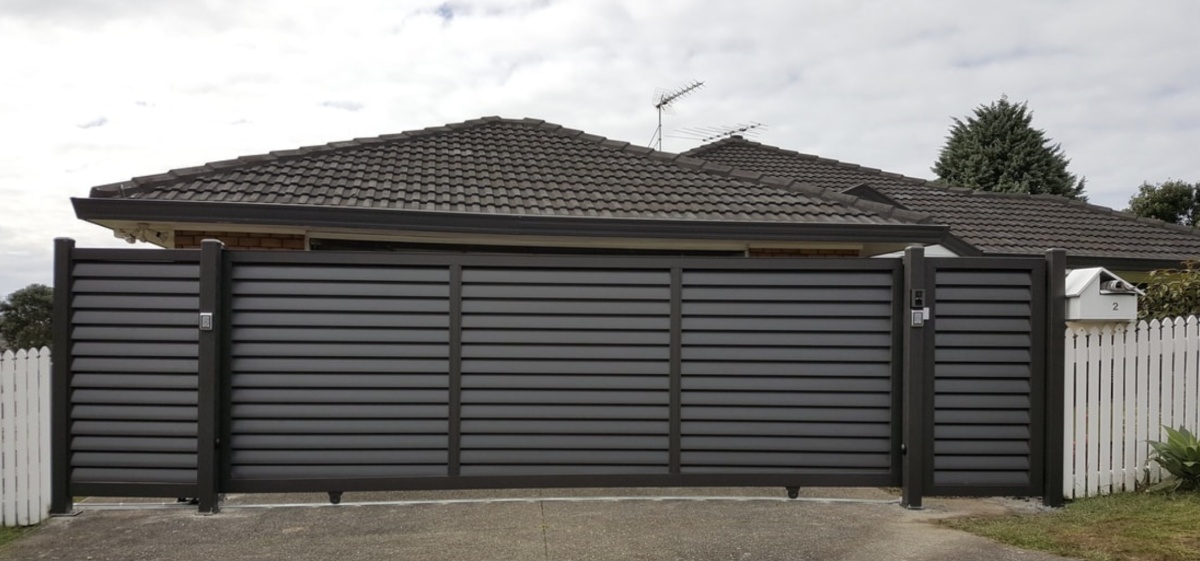 Why Choose Us Our Auckland Aluminum Gates?
We contribute decades' worth of knowledge and experience to the aluminum gates sector of the industry in Auckland. We differentiate ourselves from the competition by devoting ourselves to the delivery of high-quality craftsmanship and satisfaction to our customers. Every gate that we make is a representation of the commitment and enthusiasm that we have for our work.
We take great delight in giving our support to local businesses in Auckland. Because every one of our items is crafted right here in Auckland, you can rest assured that it will be perfectly suited to the local environment and way of life.
Don't take our word for it; do your own research. We have established a strong reputation throughout Auckland, earning the trust and respect of a large number of satisfied clients. They are completely satisfied with the quality of our goods and services, and we are positive that you will be as well.
Finally, but certainly, not least, we keep our rates low without lowering our standards of excellence. We use only the highest-quality materials, and we guarantee a rapid turnaround time, which enables you to realize your vision of having the ideal aluminum gate.
Frequently Asked Questions About Aluminuim Gates
Aluminum gates have a number of advantages over those made of other materials. They are not only lightweight but also strong, which makes them long-lasting and simple to use. Because, in contrast to wood, they are not susceptible to termites and decay, and in contrast to iron, they do not rust, they are an excellent material choice for the marine environment that prevails in Auckland. Gates made of aluminum can be customized to look like wood or wrought iron and require almost no maintenance. Due to these qualities, aluminum is a material that is both practical and inexpensive for use in the construction of gates.
To keep them in pristine shape, aluminum gates require only a small amount of upkeep on an ongoing basis. It is normally sufficient to clean them on a regular basis with a gentle detergent and water in order to preserve their appearance. In addition, it is a good idea to inspect the gate's hinges and fasteners on a regular basis to make sure they are in good working order. It is advised that professionals do annual inspections on automated gates in order to ensure that the mechanical parts continue to be in good operating order.
Absolutely! Our aluminum gates are entirely customisable. We are able to work with you to develop a design that complements the aesthetics of your home, your current fence, or even the branding of your company. When it comes to dimensions, we are able to work with a diverse range of widths and heights, which ensures that our products will be an excellent match for your home.
The timetable for installation may change based on the intricacy of the gate's design, the automation system (if any), and the amount of work that we have to do at the moment. Nevertheless, we place a premium on effectiveness without compromising our dedication to producing work of the highest possible standard. Getting all of the installations done in a timely manner is one of our top priorities, and throughout the period in which we confer with you, we will provide you an approximate timeline.
We are confident in the quality of our work and stand behind it by providing a complete guarantee that protects against defects in both the materials and the labor. This guarantee provides you with the reassurance that any flaws that may arise as a result of the manufacturing or installation procedures will be rectified in a timely and expert manner. When you make your purchase, you will be presented with the particular terms and conditions that apply.
The answer is yes, the aluminum gates that we offer can be installed on either residential or commercial buildings. They contribute to a high level of safety while simultaneously improving the appearance of the property. We are able to customize designs to suit with your company logo or unique business needs, and the reliability of aluminum makes it an excellent material for use in places with a high volume of foot traffic.
Without a doubt. All of our aluminum gate models can be automated. A gate that is operated by an automated system can considerably improve both convenience and security. We are able to integrate current technologies, such as remote control, intercom systems, or even smartphone compatibility, to make the system easier to use and provide additional sense of security.
Aluminum is highly strong despite its low weight, making it a material that is both long-lasting and simple to work with. In contrast to wood, it is not susceptible to insects or rot, and in contrast to iron, it does not rust easily. Aluminum gates are essentially maintenance-free due to these characteristics. In addition, they can be created to simulate the look of other materials, such as wood or wrought iron, so the aesthetics of the structure are not affected.
The minimal level of maintenance that is required for aluminum is one of its advantages. For the majority of aluminum gates, all that is required to maintain them looking their best is a simple cleaning with a gentle soap and water every few months. If the gate is automated, it is advised that a professional examine all of the mechanical sections of the gate at least once every year to ensure that they continue to be in good working order.
Absolutely! Our aluminum custom gates are constructed according to the specifications that you provide. We are able to design and construct a gate that is in keeping with the architectural style of your property or the fencing that is already in place. You have the option of selecting the design, color, and end that works in concert with the aesthetic of your property.
Aluminum gates give good security. Because of their strength and longevity, it is difficult to break through them. Locks and other forms of automation can be built into the construction of the structure to provide an additional layer of safety. Intercoms and security cameras are two examples of useful features that can be integrated into automated gates to enhance convenience and safety.
The length of time between placing an order and having the gate installed is contingent on a number of factors, the most important of which are the intricacy of the gate's design and the volume of work that we are now experiencing. Despite this, we make it a priority to finish each project as quickly as possible, and we will provide an anticipated completion date when the order is placed. Rest assured that we place a high focus on productivity without lowering the standard of the work that we produce in any way.
Auckland Areas We Provide Aluminum Gates
From far north, to South Auckland and more, we service the wider Auckland area with aluminum gate services. Find your area below!
North Shore Aluminium Gate Areas
Albany
Bayswater
Bayview
Beach Haven
Belmont
Birkdale
Birkenhead
Browns Bay
Campbells Bay
Castor Bay
Chatswood
Cheltenham
Crown Hill
Devonport
Fairview Heights
Forrest Hill
Glenfield
Greenhithe
Hauraki
Highbury
Hillcrest
Long Bay
Mairangi Bay
Marlborough
Milford
Murrays Bay
Narrow Neck
Northcote
Northcote Point
North Harbour
Northcross
Okura
Oteha
Paremoremo
Pinehill
Rosedale
Rothesay Bay
Schnapper Rock
Stanley Bay
Stanley Point
Sunnynook
Takapuna
Torbay
Totara Vale
Unsworth Heights
Auckland Central Aluminium Gate Areas
Arch Hill

Auckland CBD

Avondale

Blockhouse Bay

Balmoral

Blackpool

Eden Terrace

Eden Valley

Ellerslie

Epsom

Freemans Bay

Glendowie

Glen Innes

Grafton

Greenlane

Greenwoods Corner

Grey Lynn

Herne Bay

Hillsborough

Kingsland

Kohimarama

Lynfield

Meadowbank

Mission Bay

Morningside

Mount Albert

Mount Eden

Mount Roskill

Mount Wellington

Newmarket

Newton

New Windsor

Onehunga

Oneroa

Onetangi

One Tree Hill

Ōrākei

Oranga

Ostend

Ōtāhuhu

Owairaka

Palm Beach

Panmure

Parnell

Penrose

Point England

Point Chevalier

Ponsonby

Remuera

Royal Oak

Saint Heliers

St Johns

Saint Marys Bay

Sandringham

Stonefields

Surfdale

Tāmaki

Te Papapa

Three Kings

Waikowhai

Wai o Taiki Bay

Waterview

Wesley

Western Springs

Westfield

Westmere
South Auckland Aluminium Gate Areas
Airport Oaks
Beachlands
Botany Downs
Brookby
Bucklands Beach
Burswood
Chapel Downs
Clendon Park
Clevedon
Clover Park
Cockle Bay
Dannemora
East Tāmaki
East Tāmaki Heights
Eastern Beach
Farm Cove
Favona
Flat Bush
Golflands
Goodwood Heights
Greenmeadows
Half Moon Bay
Highland Park
Hillpark
Howick
Huntington Park
Kawakawa Bay
Mahia Park
Māngere
Māngere Bridge
Māngere East
Manukau
Manukau Heights
Manurewa
Maraetai
Meadowlands
Mellons Bay
Middlemore
Murphys Heights
Northpark
Orere Point
Ormiston
Ōtara
Pakuranga
Pakuranga Heights
Papatoetoe
Randwick Park
Settlers Cove
Shamrock Park
Shelly Park
Silkwood Heights
Somerville
Sunnyhills
The Gardens
Totara Heights
Tuscany Estate
Waimahia Landing
Wattle Cove
Wattle Downs
Weymouth
Whitford
Wiri
West Auckland Aluminium Gate Areas
Anawhata
Cornwallis
Bethells Beach
Glen Eden
Glendene
Green Bay
Henderson
Henderson Valley
Herald Island
Hobsonville
Huia
Karekare
Kaurilands
Kelston
Konini
Laingholm
Lincoln
McLaren Park
Massey
New Lynn
Oratia
Parau
Piha
Rānui
Royal Heights
Sunnyvale
Swanson
Te Atatū
Te Atatū Peninsula
Te Atatū South
Titirangi
Waiatarua
Westgate
West Harbour
Western Heights
Whenuapai
North Shore Aluminium Gate Areas
Algies Bay
Arkles Bay
Army Bay
Big Omaha
Dairy Flat
Dome Forest
Dome Valley
Glorit
Gulf Harbour
Hatfields Beach
Helensville
Huapai
Kaipara Flats
Kaukapakapa
Kumeū
Leigh
Mahurangi East
Mahurangi West
Mangakura
Manly
Makarau
Matakana
Matakatia
Millwater
Muriwai
Omaha
Orewa
Parakai
Pakiri
Point Wells
Port Albert
Puhoi
Red Beach
Redvale
Riverhead
Sandspit
Shelly Beach
Snells Beach
South Head
Stanmore Bay
Tapora
Tauhoa
Taupaki
Tāwharanui Peninsula
Te Arai
Te Hana
Ti Point
Tindalls Beach
Tomarata
Wade Heads
Waimauku
Wainui
Waitoki
Waiwera
Warkworth
Whangaparaoa
Whangaripo
Whangateau
Wharehine
Wellsford
Woodhill Forest