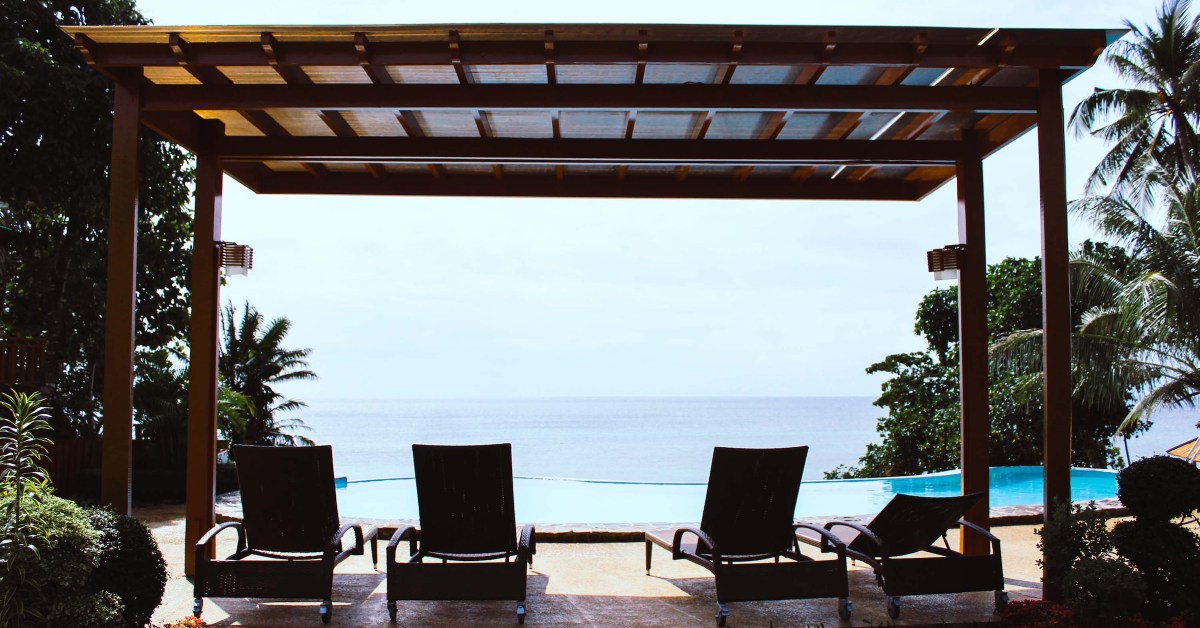 Look no farther than Fence & Gate Auckland, your trusted provider of Aluminum Pergolas in Auckland, as you look for methods to enhance your property's outside attractiveness while also establishing usable outdoor spaces. We are committed to producing premium quality aluminium pergolas that are customised to match your unique demands and style preferences. We have a wealth of knowledge and an unshakable commitment to perfection, so you can rest assured that they will be of the highest quality.
We are dedicated to giving you a hassle-free experience as well as a aluminium pergolas that is superior to what you had envisioned it to be. Get in touch with us today to set up a no-cost consultation and find out how we can meet all of your aluminium pergolas needs.
FREE INSTANT ESTIMATE
**plus FREE bonus coupon**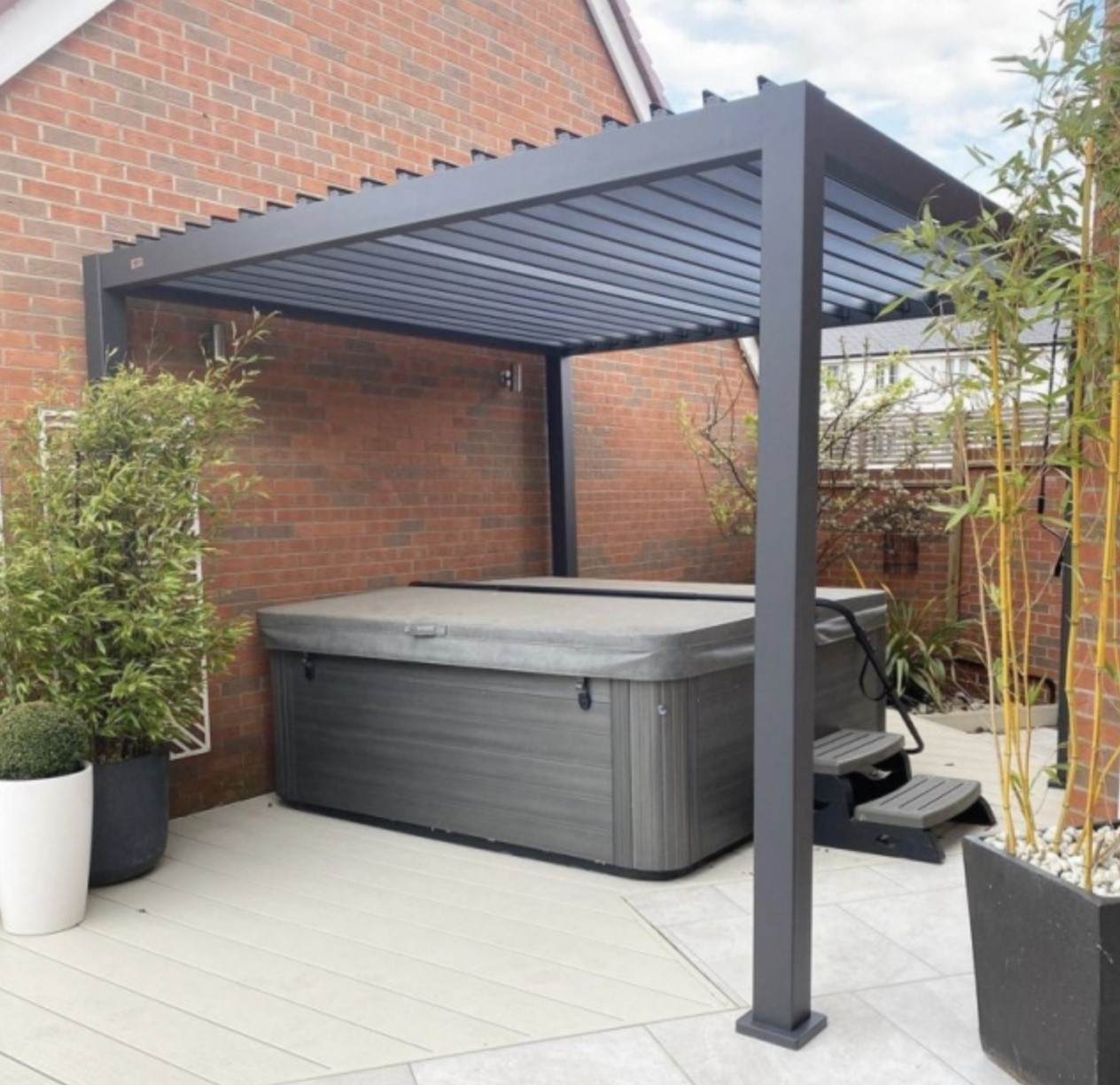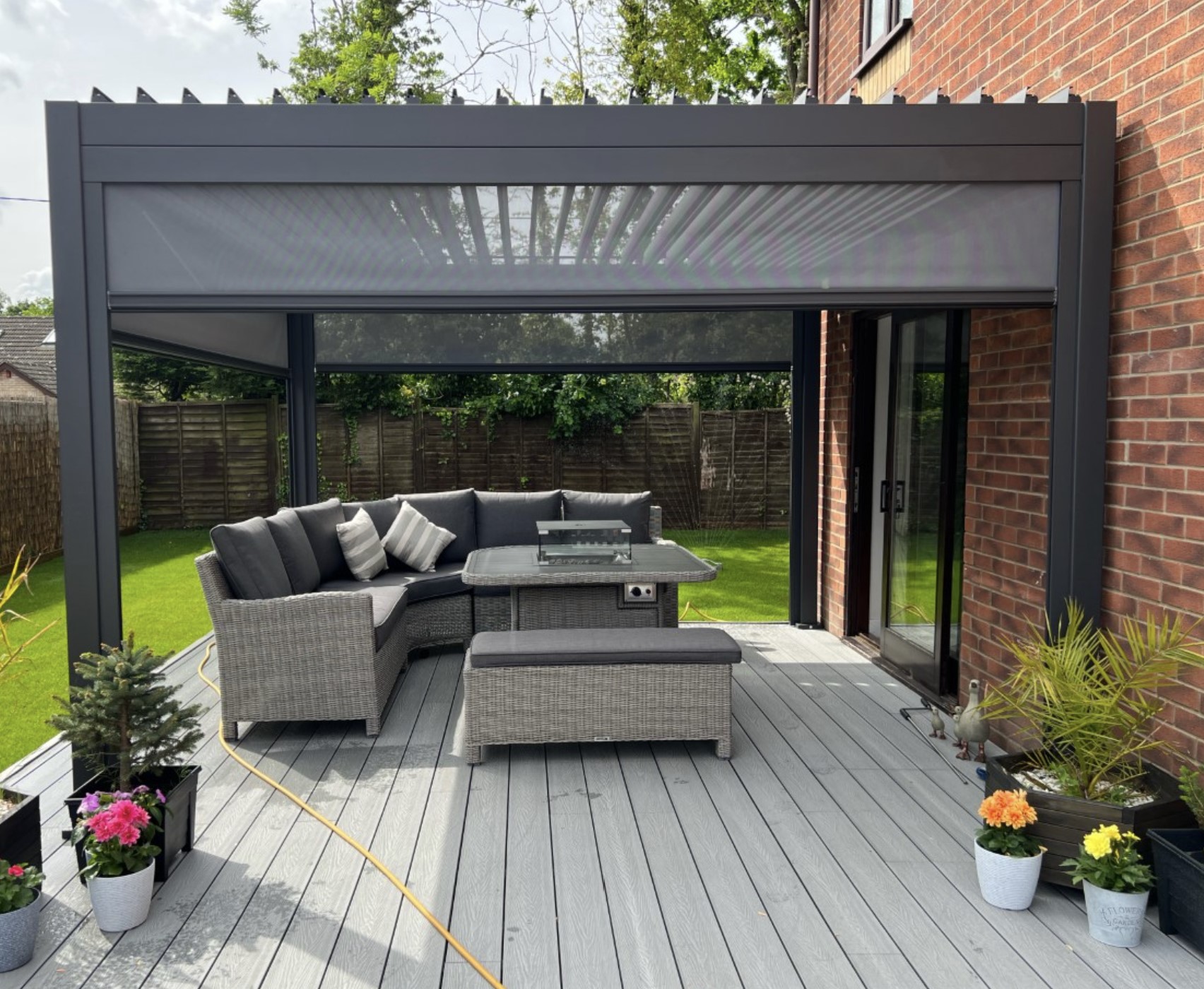 The Appeal of Auckland Aluminium Pergolas
Homeowners in Auckland are opting for aluminum pergolas at an ever-increasing rate, and there are several compelling reasons for this trend. They offer the ideal balance of sturdiness, ease of maintenance, and aesthetic flexibility. Aluminium pergolas are rust and corrosion resistant, making them a durable addition to your outdoor living spaces. They were designed to withstand the difficulties of Auckland's different weather conditions.
Our Comprehensive Aluminium Pergola Services
At Fence and Gate Auckland, we take great pride in providing a comprehensive range of services in relation to aluminium pergolas. These services include the design, fabrication, installation, and maintenance of the pergolas. In order to create a custom pergola that enhances both the beauty and functionality of your outdoor space, our professional team will work closely with you, taking into account your vision, the space that is available, and your style preferences.
Design & Fabrication
Our journey with you starts at the design stage, where we engage in collaborative talks to understand your vision for your outdoor space. Our talented designers are experts at taking your concepts and turning them into a design that is not only functional but also aesthetically beautiful. After receiving your approval, our fabrication team will take over and create your custom pergola out of high-quality aluminium and cutting-edge methods.
Installation & Maintenance
When it comes to the installation, our skilled team assures that the process will go smoothly and quickly, providing you the least amount of inconvenience possible in your regular routine. We don't simply leave you to it after installation; we also offer maintenance services to ensure that your aluminium pergola continues to look its very best year after year.
Why Choose Fence and Gate Auckland for Your Aluminium Pergolas
When you choose Fence & Gate Auckland as your partner, you are selecting a company that places a high priority on the quality of their work, the satisfaction of their customers, and the craftsmanship of their employees. To ensure that your pergolas stand the test of time, we use only the highest quality aluminium, apply cutting-edge fabrication techniques, and keep a team of skilled installers.
In addition, our commitment to our customers continues long after a project has been successfully finished. We offer exceptional customer service after the sale and are always ready to answer any questions or concerns you may have.
Pergolas crafted from aluminum to the customer's specifications are available at Fence and Gate in Auckland. Let Your Imagination Run Wild!
Your unique style and taste should be reflected in your outdoor living space. With our custom aluminium pergolas, we at Fence and Gate Auckland strive to bring your vision to life. These pergolas are the essence of personalized outdoor living because they may be fashioned to meet the exact demands that you have in terms of space as well as your individual tastes.
Designs Tailored to Fit the Characteristics of Their Particular Environments
We think that each and every outdoor space is unique, and that your pergola should be no different. We can design and build a custom aluminium pergola that blends in well with your surroundings, whether you have a little patio in the city or a large garden in the suburbs. Our team will work closely with you to understand your preferences, taking into account a variety of aspects like the style of your home, the aesthetic that you prefer, the amount of space that is available, and the planned function of the pergola.
Materials of the Highest Quality and Workmanship Done by Skilled Professionals
We only use the greatest quality aluminium in our custom pergolas at Fence and Gate Auckland, ensuring that they are robust, long-lasting, and require little maintenance. Structures that are not only useful but also a joy to the eye are the result of our expert craftsmen employing modern fabrication processes to create them.
Modifications Made to Order for Improved Operational Capabilities
In order to further enhance the functionality and aesthetics of your custom pergola, we offer a range of optional add-ons as part of the customization process. These might feature integrated lights for use in the evening, retractable canopies that allow for varying degrees of shade, or even integrated heating components that provide comfort throughout the year. When you work with Fence & Gate Auckland, the range of alternatives is practically infinite.
Seamless Installation and Aftercare
We take great pride in the expert installation services that we provide, ensuring that your custom aluminium pergola is installed with the utmost precision and care. During the course of the installation process, we will do all in our power to cause as little disturbance as possible to your normal activities while also ensuring that the jobsite is kept clean and functioning effectively. And once we've installed your pergola, our commitment to you won't stop there. We offer thorough aftercare assistance and are always on hand to answer any questions you may have about maintenance.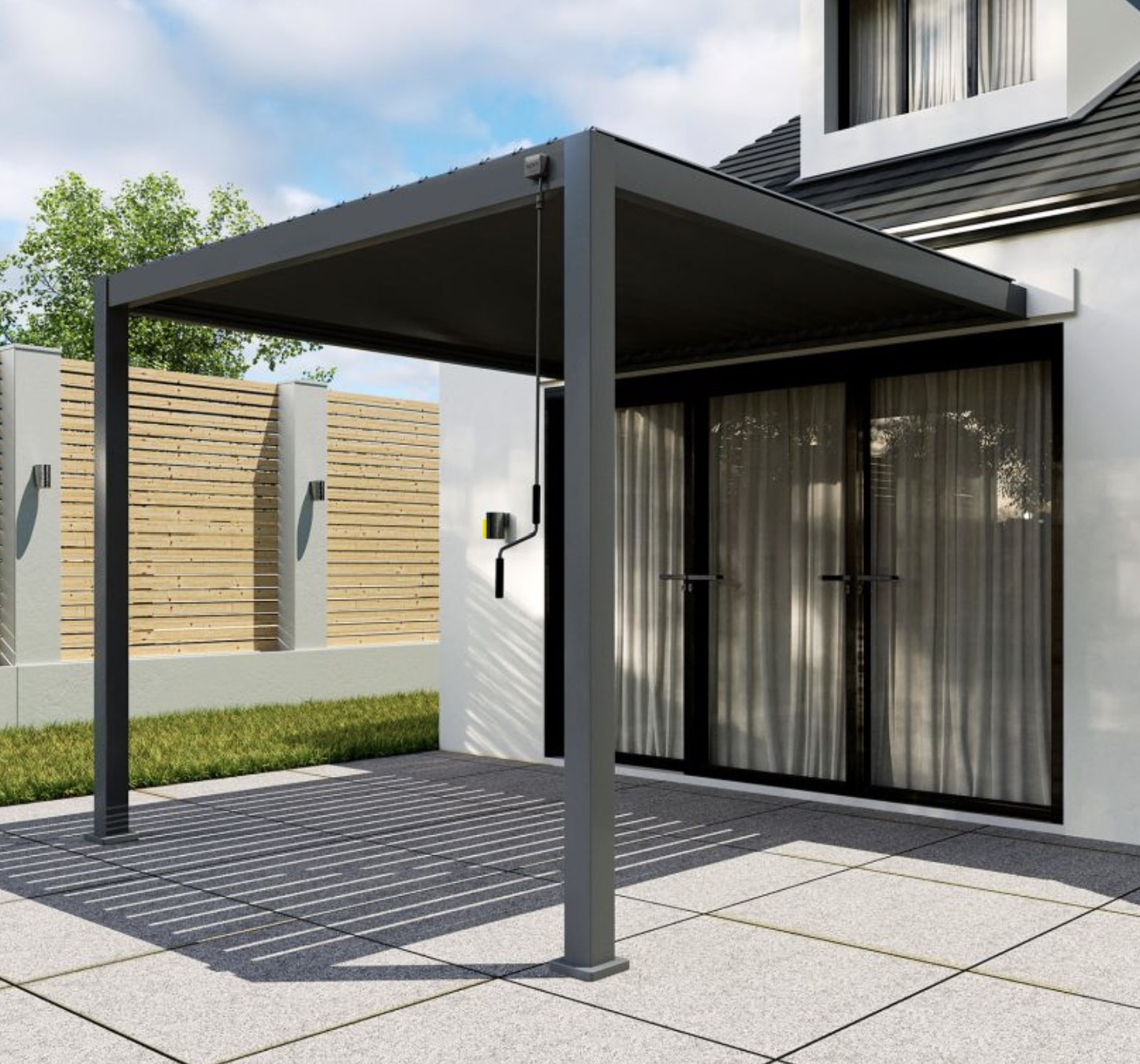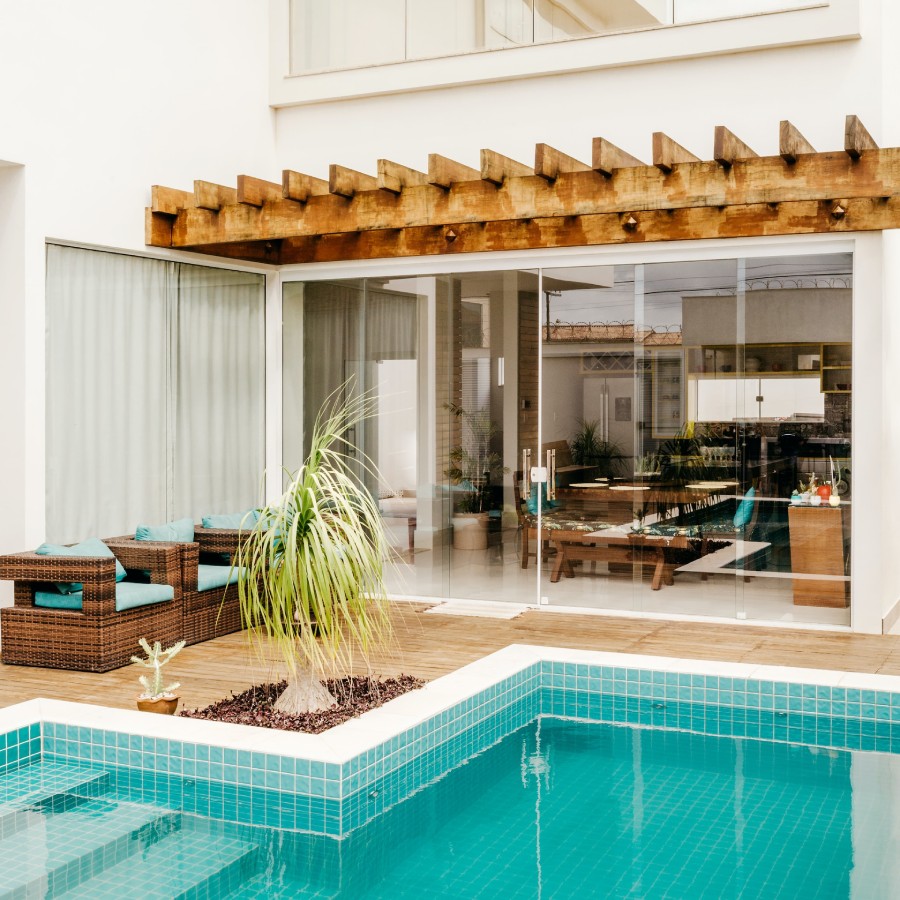 Discover the Charm of Aluminium Gable Pergolas with Fence and Gate Auckland
Gable pergolas stand out among other outdoor living structures due to their fascinating design and better functionality. Aluminium Gable Pergolas, a unique solution that blends style, durability, and utility, are what Fence & Gate Auckland is pleased to bring to you.
Innovative Design and Customisation
With their high-pitched roofs, gable pergolas create a feeling of openness and airiness, giving your garden or backyard a touch of architectural appeal. At Fence & Gate Auckland, our experienced outdoor design team is eager to assist you in creating a custom aluminium gable pergola that is in keeping with the aesthetic of your outdoor space and satisfies your individual requirements. We work with you every step of the way to ensure that your pergola is a reflection of your vision, from the overall design to the smaller elements such as color, finish, and possible extensions. This includes everything from the overall design to the design of the pergola.
Superior Quality and Durability
Our top-tier aluminium is used in the construction of our gable-style aluminum pergolas, which offers the highest possible level of durability. These pergolas are built to stand the test of time and are resistant to rust and corrosion. They are designed to withstand Auckland's varied climate. Aluminium pergolas are lightweight and easy to install, despite their strength and durability, making them a practical option for homeowners.
Function Meets Elegance
Our aluminium gable pergolas serve as an aesthetically pleasing element in your outdoor setting in addition to their utilitarian qualities, such as providing shade and delineating space. Your property will receive a touch of elegance from the traditional design of a gable pergola, which will also enhance the value of your home.
Installation and Maintenance Assistance Provided by Trained Professionals
Not only do we design and build your aluminium gable pergola here at Fence and Gate Auckland, but we also offer professional installation and aftercare services. In order to cause the least amount of inconvenience to your daily activities, our installation team treats your property with the utmost respect. We offer maintenance support after installation and are always on hand to answer any questions or concerns that may arise.
Make an investment in an aluminium gable pergola from Fence and Gate Auckland, and you will be able to enjoy a blend of style, durability, and practical outdoor living. To begin designing your ideal pergola, please contact us today.
Pergolas made of aluminum that stand on their own will help you make the most of your outdoor space.
At Fence and Gate Auckland, our area of expertise includes not only the installation of attached pergolas but also the installation of free-standing aluminium pergolas. These pergolas offer a flexible answer to the problems that can arise when it comes to outdoor living. Anywhere in your garden or yard, our free-standing pergolas can be installed, providing a prominent focal point or a secluded nook.
Putting Together Your Perfect Nightmare Open-Air Pergola That Can Stand Alone
Our design team will work closely with you to conceptualize and design a free-standing stand that meets your style and enhances your outdoor space. We can provide you with a traditional or a contemporary design for the building that will house your hot tub or your outdoor dining area, depending on what it is that you are searching for. In order to ensure that your pergola is genuinely unique, we can accommodate a wide range of styles and sizes while also offering a wide range of customization options, including colors, finishes, and details.
Excellence in Craftsmanship Combined with Unrivaled Durability
Our free-standing pergolas are designed to stand the test of time and offer exceptional resistance to rust, corrosion, and damage caused by the elements. They are made from high-quality aluminium. Aluminium's strength provides structural integrity, and its low weight makes installation simple. Our robust aluminium pergolas require little maintenance, allowing you to enjoy your outdoor space while spending as little time as possible maintaining it.
Combined Practicality with Stunning Good Looks in a Single Building
In addition to their practical advantages, free-standing pergolas created by Fence & Gate Auckland's skilled craftsmen also offer a pleasing visual appearance. They act as focal points in your garden, designating zones that can be used for relaxing, dining, or entertaining guests. Their fashionable design and individualized finishes also enhance the aesthetic appeal of your property, which may result in an increase in the value of your home.
Installation and Care Following Completion Carried Out by Experienced Professionals
The installation will go through without a hitch, thanks to the expertise of our team of professionals, who will also ensure that all relevant best practices and safety regulations are adhered to. During the course of the installation, we will make every effort to cause as little inconvenience as possible to your property. We're still available for you after your free-standing pergola is installed, offering stand guidance and aftercare services to keep your pergola in pristine condition.
Investing in a free-standing aluminium pergola from Fence and Gate Auckland may help you turn your outdoor area into a space that is adaptable, welcoming, and fashionable, making it ideal for recreation and enjoyment. To begin designing your ideal pergola, get in touch with us today.
Frequently Asked Questions Auckland Aluminium Pergolas
Pergolas and other types of outdoor buildings made of aluminum have a number of benefits to offer. It is well-known for its strength while yet being quite lightweight, making it both easy to work with and robust enough to stand the test of time. Aluminium is resistant to rust and corrosion, making it an excellent material choice for the environment found in Auckland. Because of the low amount of maintenance it requires, you will be able to enjoy your pergola without the anxiety that comes with performing regular maintenance.
Here at Fence and Gate Auckland, we take great pride in the fact that we are able to offer totally customizable pergola designs. We work with you to create a pergola that is exactly suited to your requirements and tastes, from the size and form of the pergola to the color, finish, and other features. This includes everything from the size and shape of the pergola to the additional amenities. Our objective is to create a pergola design that is in line with your vision and increases the visual attractiveness of your outdoor space.
The length of time needed to complete the installation procedure might change depending on the degree of difficulty of the design, the size of the pergola, and the number of other projects we have going at the same time. Despite this, we constantly strive to finish installations as rapidly as possible without compromising our commitment to quality.
Our custom aluminium pergolas are built to last. Aluminum is a material that is exceptionally long-lasting and resistant to rust and corrosion, making it ideal for use in the construction of outdoor constructions. In addition, the structural soundness of the pergola is ensured by the application of cutting-edge construction practices by our skilled tradespeople. Our aluminium pergolas can stand the test of time with only a small amount of maintenance, allowing them to retain their beauty and functionality for many years to come.
Depending on the intricacy of the pergola design and the particulars of your property, the installation time can change. On the other hand, we strive to finish every installation in a timely manner without sacrificing the quality of our work. Once we have a better understanding of the particulars of your project and the needs, we will provide a more precise schedule.
The low-maintenance nature of aluminium pergolas is one of the major advantages of investing in one of these structures. Due to the fact that they are resistant to rust and corrosion, wooden structures do not need to be painted or sealed as frequently when they are made of metal. In most cases, all that is required to maintain your pergola at its best is a simple washing with some gentle dish detergent and water. Following installation, we'll give you a detailed maintenance manual for your aluminium pergola.
Yes, we do. We offer a comprehensive guarantee for our custom aluminium pergolas because we stand by the quality of both the items we sell and the work we do. This includes both the materials and the work that was put into making them. Before we get started on the job, we will have a conversation with you about the specifics of the warranty.
Auckland Areas We Provide Fence And Gates
From far north, to South Auckland and more, we service the wider Auckland area with fence and gate services. Find your area below!
North Shore Fence And Gate Areas
Albany
Bayswater
Bayview
Beach Haven
Belmont
Birkdale
Birkenhead
Browns Bay
Campbells Bay
Castor Bay
Chatswood
Cheltenham
Crown Hill
Devonport
Fairview Heights
Forrest Hill
Glenfield
Greenhithe
Hauraki
Highbury
Hillcrest
Long Bay
Mairangi Bay
Marlborough
Milford
Murrays Bay
Narrow Neck
Northcote
Northcote Point
North Harbour
Northcross
Okura
Oteha
Paremoremo
Pinehill
Rosedale
Rothesay Bay
Schnapper Rock
Stanley Bay
Stanley Point
Sunnynook
Takapuna
Torbay
Totara Vale
Unsworth Heights
Auckland Central Fence And Gate Areas
Arch Hill

Auckland CBD

Avondale

Blockhouse Bay

Balmoral

Blackpool

Eden Terrace

Eden Valley

Ellerslie

Epsom

Freemans Bay

Glendowie

Glen Innes

Grafton

Greenlane

Greenwoods Corner

Grey Lynn

Herne Bay

Hillsborough

Kingsland

Kohimarama

Lynfield

Meadowbank

Mission Bay

Morningside

Mount Albert

Mount Eden

Mount Roskill

Mount Wellington

Newmarket

Newton

New Windsor

Onehunga

Oneroa

Onetangi

One Tree Hill

Ōrākei

Oranga

Ostend

Ōtāhuhu

Owairaka

Palm Beach

Panmure

Parnell

Penrose

Point England

Point Chevalier

Ponsonby

Remuera

Royal Oak

Saint Heliers

St Johns

Saint Marys Bay

Sandringham

Stonefields

Surfdale

Tāmaki

Te Papapa

Three Kings

Waikowhai

Wai o Taiki Bay

Waterview

Wesley

Western Springs

Westfield

Westmere
South Auckland Fence And Gate Areas
Airport Oaks
Beachlands
Botany Downs
Brookby
Bucklands Beach
Burswood
Chapel Downs
Clendon Park
Clevedon
Clover Park
Cockle Bay
Dannemora
East Tāmaki
East Tāmaki Heights
Eastern Beach
Farm Cove
Favona
Flat Bush
Golflands
Goodwood Heights
Greenmeadows
Half Moon Bay
Highland Park
Hillpark
Howick
Huntington Park
Kawakawa Bay
Mahia Park
Māngere
Māngere Bridge
Māngere East
Manukau
Manukau Heights
Manurewa
Maraetai
Meadowlands
Mellons Bay
Middlemore
Murphys Heights
Northpark
Orere Point
Ormiston
Ōtara
Pakuranga
Pakuranga Heights
Papatoetoe
Randwick Park
Settlers Cove
Shamrock Park
Shelly Park
Silkwood Heights
Somerville
Sunnyhills
The Gardens
Totara Heights
Tuscany Estate
Waimahia Landing
Wattle Cove
Wattle Downs
Weymouth
Whitford
Wiri
West Auckland Fence And Gate Areas
Anawhata
Cornwallis
Bethells Beach
Glen Eden
Glendene
Green Bay
Henderson
Henderson Valley
Herald Island
Hobsonville
Huia
Karekare
Kaurilands
Kelston
Konini
Laingholm
Lincoln
McLaren Park
Massey
New Lynn
Oratia
Parau
Piha
Rānui
Royal Heights
Sunnyvale
Swanson
Te Atatū
Te Atatū Peninsula
Te Atatū South
Titirangi
Waiatarua
Westgate
West Harbour
Western Heights
Whenuapai
North Shore Fence And Gate Areas
Algies Bay
Arkles Bay
Army Bay
Big Omaha
Dairy Flat
Dome Forest
Dome Valley
Glorit
Gulf Harbour
Hatfields Beach
Helensville
Huapai
Kaipara Flats
Kaukapakapa
Kumeū
Leigh
Mahurangi East
Mahurangi West
Mangakura
Manly
Makarau
Matakana
Matakatia
Millwater
Muriwai
Omaha
Orewa
Parakai
Pakiri
Point Wells
Port Albert
Puhoi
Red Beach
Redvale
Riverhead
Sandspit
Shelly Beach
Snells Beach
South Head
Stanmore Bay
Tapora
Tauhoa
Taupaki
Tāwharanui Peninsula
Te Arai
Te Hana
Ti Point
Tindalls Beach
Tomarata
Wade Heads
Waimauku
Wainui
Waitoki
Waiwera
Warkworth
Whangaparaoa
Whangaripo
Whangateau
Wharehine
Wellsford
Woodhill Forest