Your Professional Auckland Aluminum Fence Experts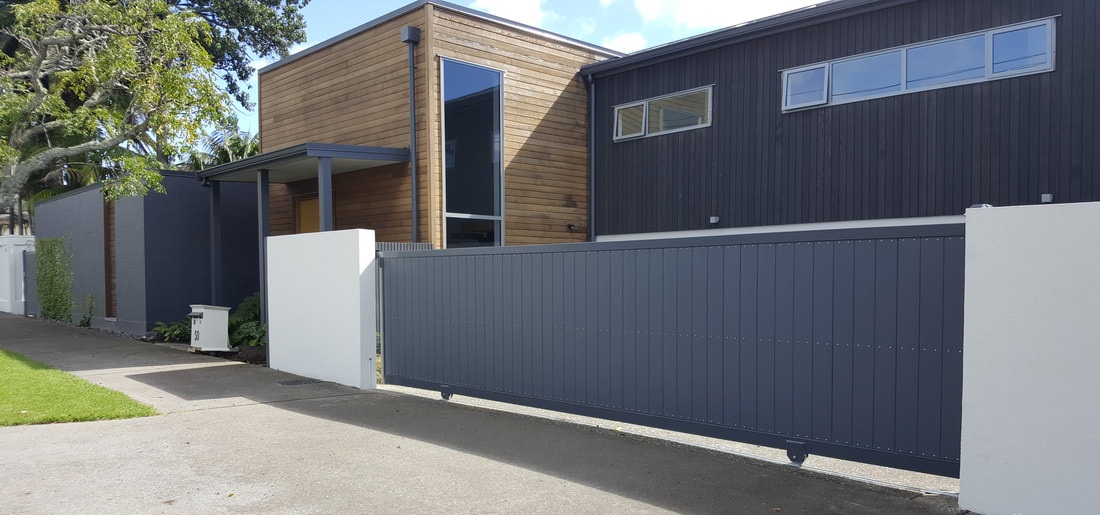 Aluminium fencing has become increasingly popular in Auckland due to its durability, low maintenance, and aesthetically pleasing appearance. It offers a wide range of design options, making it an ideal choice for homeowners looking to enhance their property's curb appeal. In addition, aluminium is a lightweight material that can easily be customized to match any home's exterior colour palette, providing a seamless and cohesive look.
Homeowners in Auckland often choose aluminium fencing for its long-lasting properties that withstand the city's notorious weather conditions. This type of fencing requires minimal upkeep, making it a cost-effective choice in the long run. Moreover, it is available in various styles, allowing residents to find the perfect design that complements their home and surrounding environment while meeting local safety regulations.
Key Takeaways
Aluminium fencing in Auckland is popular due to its durability and variety of design options.
Customizable colours allow homeowners to achieve a cohesive look with their property's exterior.
Low maintenance and a long-lasting material make it a cost-effective choice for Auckland residents.
Get a FREE instant estimate now using the form. Or you can call us directly on 09 888 9266.
FREE INSTANT ESTIMATE
**plus FREE bonus coupon**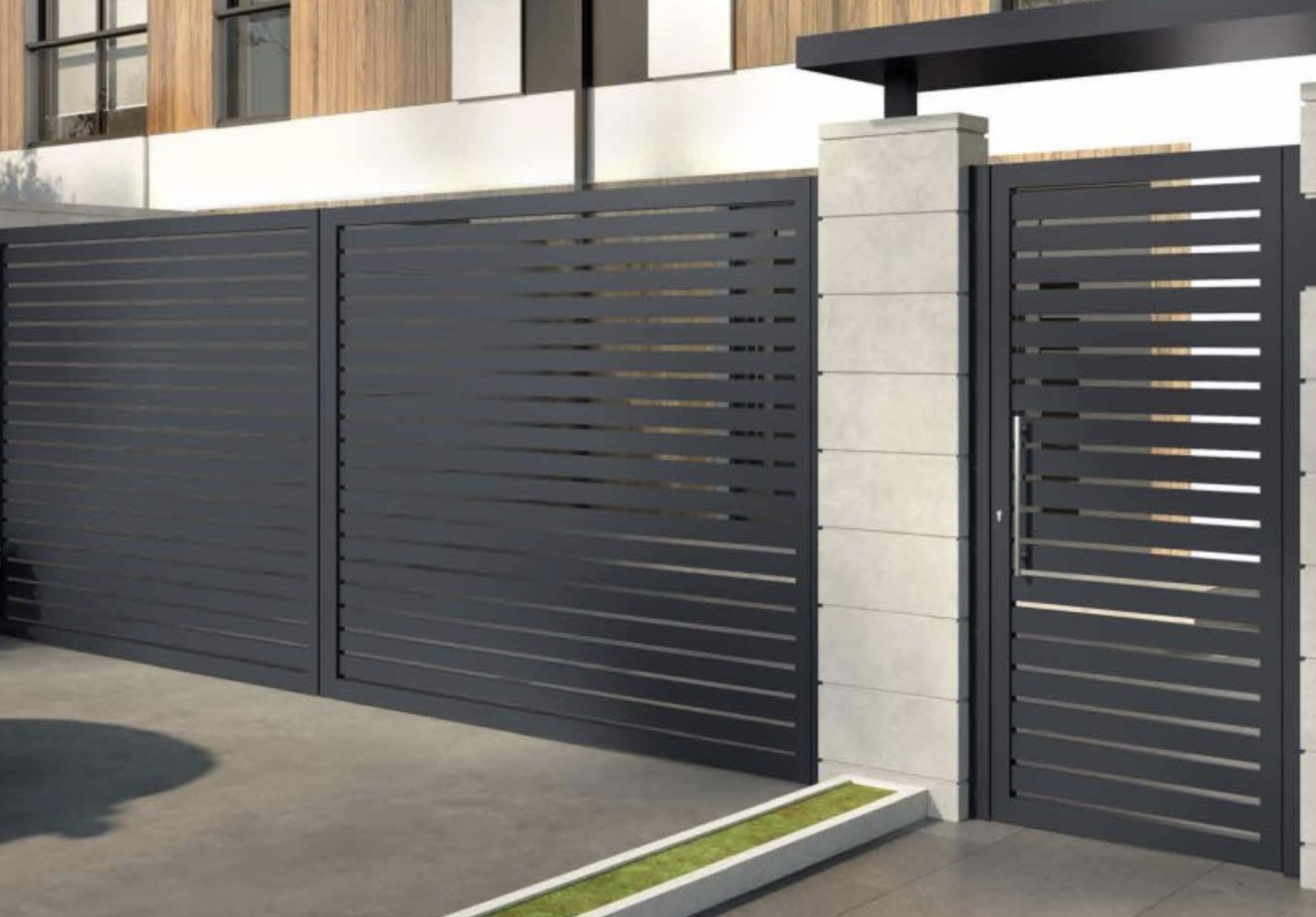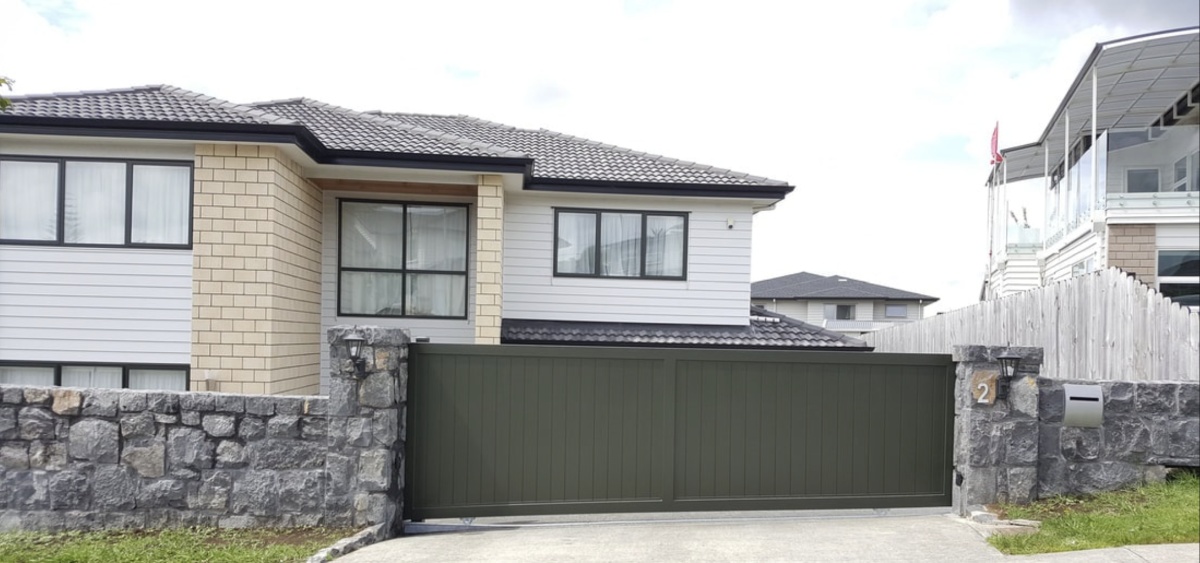 Why Choose Aluminium Fencing?
Aluminium fencing is a popular choice for residential and commercial properties in Auckland for several reasons. First and foremost, aluminium is known for its durability and long-lasting nature. It is resistant to rust and corrosion, making it an ideal option for fencing, especially in regions with high humidity and rainfall.
When it comes to height, aluminium fencing provides the flexibility to choose from various heights, making it suitable for various purposes such as section boundary fencing, deck and balcony balustrades, and swimming pool surrounds. Its versatility allows property owners to achieve both security and aesthetic appeal, depending on their needs.
In terms of maintenance, aluminium fencing requires minimal upkeep, ensuring financial savings in the long run. With its ability to withstand harsh weather conditions, aluminium fences rarely need to be replaced or repaired, making it a cost-effective solution for property owners in Auckland.
The use of aluminium fencing in deck areas is an excellent choice for enhancing safety and providing a modern, elegant touch to outdoor living spaces. When installed correctly by experienced professionals such as those at Richardz Fencing or Auckland Fences, aluminium fences have tight attachments and superior surface finishes to ensure a polished appearance.
Aside from its practical advantages, aluminium fencing offers aesthetic appeal. With a wide range of styles and designs available, property owners can select a look that complements the architectural style of their home or building. For instance, All Fence offers solid paneling options for complete privacy, as well as open paneling solutions for unobstructed views.
In conclusion, aluminium fencing is a reliable, low-maintenance, and visually appealing option for properties in Auckland. Whether it's for a deck, boundary, or pool area, choosing aluminium fencing is a smart decision that brings both security and style to any outdoor space.
Our Services
At our company, we pride ourselves on offering a comprehensive range of aluminium fencing services throughout Auckland, New Zealand. We cater to both residential and commercial clients, ensuring that their security needs are met with high-quality and reliable fencing solutions.
Our aluminium fencing services encompass the entire Auckland region, covering areas such as the North Shore, West Auckland, and South Auckland. We are equipped to handle any project, from small residential fences to large commercial installations. Our experts in the field have the knowledge and experience to provide clients with fencing that not only offers the desired level of security but also adds an aesthetic appeal to their properties.
In Auckland, homeowners are aware of the importance of having a strong, durable, and low-maintenance gate made of aluminium. We provide professional aluminium gate services, ensuring that elegance and safety coexist seamlessly. Our team works closely with clients to tailor the design and installation process, guaranteeing that their aluminium gates complement the overall look and feel of their properties.
Aside from aluminium fencing and gates, our services also extend to other types of security measures, such as access control systems and intercoms. We understand that security is paramount for both residential and commercial properties, and we strive to provide our clients with tailored, top-notch solutions that meet their specific needs.
To sum up, our aluminium fencing services in Auckland, New Zealand cater to a variety of clients and requirements, ensuring that both residential and commercial properties are given the security and aesthetic appeal they desire. With our knowledgeable team and a commitment to providing high-quality services, we aim to be the go-to provider for aluminium fencing and gate solutions in the region.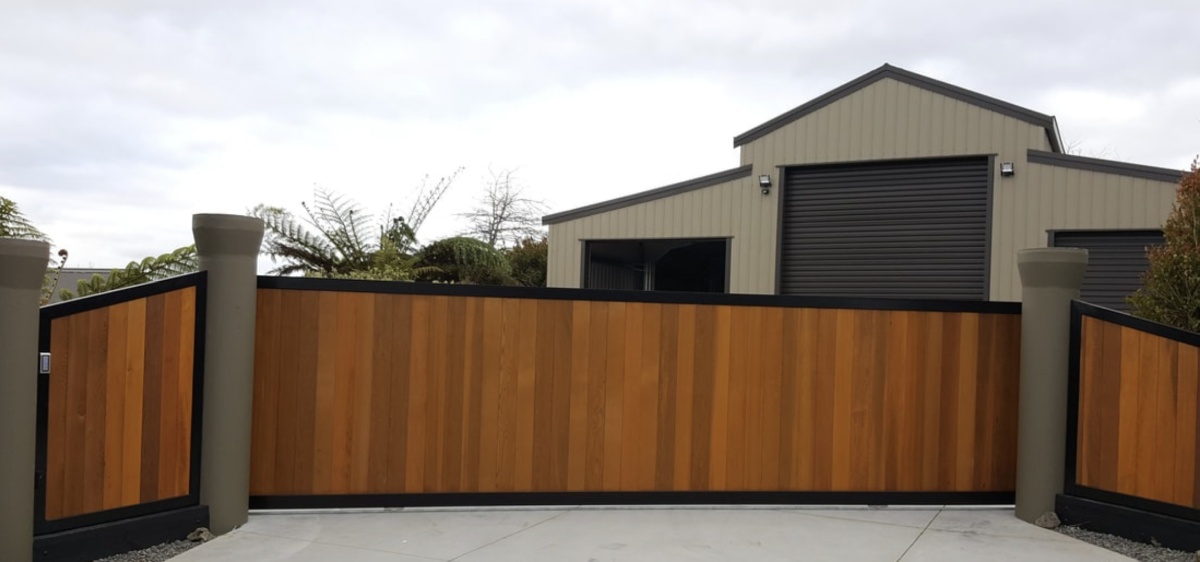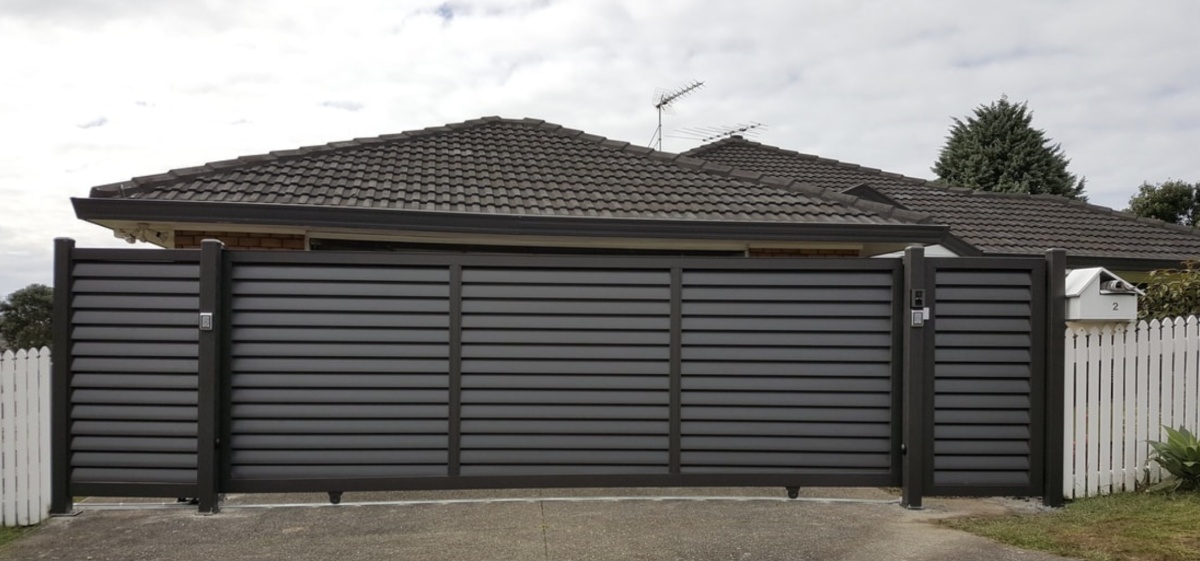 Price Guide
Aluminium fencing has become a popular choice for homeowners in Auckland due to its durability, low maintenance, and aesthetic appeal. It is a cost-effective option that offers numerous styles and designs to choose from, making it an attractive alternative to traditional timber, wrought iron, or steel fences.
When considering the installation of aluminium fencing, it's important to evaluate the various factors that affect its cost. These factors include the trade of fencing specialists, the plate size, the finishes for the aluminium, and any custom configurations to meet your needs. In general, you can expect to pay around $100 per lineal metre for your fence, but prices may vary depending on these factors.
In Auckland, there is a wide range of aluminium fencing specialists available for trade, ensuring that you can find one suitable for your needs and budget. Some fencing specialists may charge more for their services due to their expertise, so make sure to source multiple quotes before making a decision.
The size of the aluminium plate used for fencing also plays a significant role in the overall cost. Thicker and heavier plates tend to be more expensive but may provide increased durability and strength. Make sure to consider your specific requirements when selecting the appropriate plate size for your fence.
Finishes for aluminium fencing can also affect the price. Common finishes include powder coating, which offers a range of custom colours to match your property's style. Keep in mind that selecting a custom colour finish may come at an additional cost.
Lastly, your specific needs for aluminium fencing can impact the price. Custom configurations and designs may require more time and materials, which could lead to a higher cost. However, investing in a tailored solution can enhance your property's appeal and meet your unique requirements.
In conclusion, when planning to install aluminium fencing in Auckland, it's essential to consider the various factors that contribute to its cost. By understanding these factors and obtaining multiple quotes, you can make an informed decision and select the best option for your property within your budget.
Why Choose Us?
When it comes to aluminium fencing in Auckland, our company stands out for several reasons. Firstly, our knowledgeable team understands the importance of protecting your property with a durable and visually appealing fence. We offer a wide range of aluminium fencing options to cater to diverse needs, including property boundary fences, solid fences, and balustrades for decks or balconies.
Our attention to detail ensures that the top of every fence is meticulously constructed, providing a streamlined appearance and consistency across the entire fencing project. By adhering to a high level of craftsmanship, we guarantee tight attachments and a flawless surface finish, resulting in an attractive, lasting addition to your property.
Additionally, our fencing solutions take rainwater flow into consideration, with a thoughtful design that directs water away from your home or other structures. Upon completion, clients can expect a tidy and efficient work area, courtesy of our professional team.
Finally, our commitment to customer satisfaction means we will work with you throughout the entire process, from initial consultation to project completion, ensuring you receive the ideal aluminium fence for your specific needs. By choosing our services, clients can feel confident they are receiving expert guidance and top-quality workmanship for their aluminium fencing project in Auckland.
Frequently Asked Questions About Aluminuim Gates
The cost of aluminium fencing per metre in Auckland varies depending on factors such as the design, height, and quality of materials used. Prices can range between different companies, but you can expect to pay approximately NZD $90-250 per metre for a standard aluminium fence.
Yes, aluminium fences are generally more durable than wood fences. Aluminium is not affected by weather or temperature changes as much as wood, making it a more robust and sturdy option. Additionally, aluminium fencing is finished with a high-quality powder coating, which adds an extra layer of protection against corrosion and wear.
You can purchase aluminium fence panels directly from companies like King Gates and Real Fencing or Mitre 10 and Bunnings. It's also an option to visit local hardware stores or home improvement centers, which may carry aluminium fencing products.
There is a range of aluminium slat fencing options available in Auckland. Some factors to consider when comparing these options include panel design, slat width, finish, and customizability. The quality, price and customer service provided by the companies offering these products will also play a role in choosing the best solution for your property.
Guardian Aluminium fencing is a popular choice in Auckland due to its durability, low maintenance, and attractive appearance. Some benefits of installing Guardian Aluminium fencing include:
Resistance to corrosion, making it suitable for coastal areas
A wide variety of designs and styles to choose from
Ease of installation
Enhanced safety and security around your property
Minimal maintenance required, as the powder-coated finish protects against weathering and fading
Ultimately, selecting Guardian Aluminium fencing for your property can be a smart and stylish choice that provides lasting value.
Auckland Areas We Provide Aluminum Fences
From far north, to South Auckland and more, we service the wider Auckland area with aluminum fence services. Find your area below!
North Shore Aluminium Gate Areas
Albany
Bayswater
Bayview
Beach Haven
Belmont
Birkdale
Birkenhead
Browns Bay
Campbells Bay
Castor Bay
Chatswood
Cheltenham
Crown Hill
Devonport
Fairview Heights
Forrest Hill
Glenfield
Greenhithe
Hauraki
Highbury
Hillcrest
Long Bay
Mairangi Bay
Marlborough
Milford
Murrays Bay
Narrow Neck
Northcote
Northcote Point
North Harbour
Northcross
Okura
Oteha
Paremoremo
Pinehill
Rosedale
Rothesay Bay
Schnapper Rock
Stanley Bay
Stanley Point
Sunnynook
Takapuna
Torbay
Totara Vale
Unsworth Heights
Auckland Central Aluminium Gate Areas
Arch Hill

Auckland CBD

Avondale

Blockhouse Bay

Balmoral

Blackpool

Eden Terrace

Eden Valley

Ellerslie

Epsom

Freemans Bay

Glendowie

Glen Innes

Grafton

Greenlane

Greenwoods Corner

Grey Lynn

Herne Bay

Hillsborough

Kingsland

Kohimarama

Lynfield

Meadowbank

Mission Bay

Morningside

Mount Albert

Mount Eden

Mount Roskill

Mount Wellington

Newmarket

Newton

New Windsor

Onehunga

Oneroa

Onetangi

One Tree Hill

Ōrākei

Oranga

Ostend

Ōtāhuhu

Owairaka

Palm Beach

Panmure

Parnell

Penrose

Point England

Point Chevalier

Ponsonby

Remuera

Royal Oak

Saint Heliers

St Johns

Saint Marys Bay

Sandringham

Stonefields

Surfdale

Tāmaki

Te Papapa

Three Kings

Waikowhai

Wai o Taiki Bay

Waterview

Wesley

Western Springs

Westfield

Westmere
South Auckland Aluminium Gate Areas
Airport Oaks
Beachlands
Botany Downs
Brookby
Bucklands Beach
Burswood
Chapel Downs
Clendon Park
Clevedon
Clover Park
Cockle Bay
Dannemora
East Tāmaki
East Tāmaki Heights
Eastern Beach
Farm Cove
Favona
Flat Bush
Golflands
Goodwood Heights
Greenmeadows
Half Moon Bay
Highland Park
Hillpark
Howick
Huntington Park
Kawakawa Bay
Mahia Park
Māngere
Māngere Bridge
Māngere East
Manukau
Manukau Heights
Manurewa
Maraetai
Meadowlands
Mellons Bay
Middlemore
Murphys Heights
Northpark
Orere Point
Ormiston
Ōtara
Pakuranga
Pakuranga Heights
Papatoetoe
Randwick Park
Settlers Cove
Shamrock Park
Shelly Park
Silkwood Heights
Somerville
Sunnyhills
The Gardens
Totara Heights
Tuscany Estate
Waimahia Landing
Wattle Cove
Wattle Downs
Weymouth
Whitford
Wiri
West Auckland Aluminium Gate Areas
Anawhata
Cornwallis
Bethells Beach
Glen Eden
Glendene
Green Bay
Henderson
Henderson Valley
Herald Island
Hobsonville
Huia
Karekare
Kaurilands
Kelston
Konini
Laingholm
Lincoln
McLaren Park
Massey
New Lynn
Oratia
Parau
Piha
Rānui
Royal Heights
Sunnyvale
Swanson
Te Atatū
Te Atatū Peninsula
Te Atatū South
Titirangi
Waiatarua
Westgate
West Harbour
Western Heights
Whenuapai
North Shore Aluminium Gate Areas
Algies Bay
Arkles Bay
Army Bay
Big Omaha
Dairy Flat
Dome Forest
Dome Valley
Glorit
Gulf Harbour
Hatfields Beach
Helensville
Huapai
Kaipara Flats
Kaukapakapa
Kumeū
Leigh
Mahurangi East
Mahurangi West
Mangakura
Manly
Makarau
Matakana
Matakatia
Millwater
Muriwai
Omaha
Orewa
Parakai
Pakiri
Point Wells
Port Albert
Puhoi
Red Beach
Redvale
Riverhead
Sandspit
Shelly Beach
Snells Beach
South Head
Stanmore Bay
Tapora
Tauhoa
Taupaki
Tāwharanui Peninsula
Te Arai
Te Hana
Ti Point
Tindalls Beach
Tomarata
Wade Heads
Waimauku
Wainui
Waitoki
Waiwera
Warkworth
Whangaparaoa
Whangaripo
Whangateau
Wharehine
Wellsford
Woodhill Forest